Xtreme Gap
South East Asia is a very interesting, fun, safe and beautiful part of the world. It has a well-trodden backpacking route for good reason. This group trip will show you the best sites in Vietnam, Thailand and Laos in a whopping 9 weeks!
Xtreme Gap
Experience Thailand with our top selling trip. Four adventure-filled weeks, that will take you from Bangkok to the heart of Thailand, to the tropical beaches of Koh Tao. Our included airport collection, Thai guides, guaranteed group numbers and jam-packed itinerary make this ideal for first time or solo travellers. Meet new people, make new friends, plus choose from 5 awesome activities for your 3rd week and have an unforgettable month-long journey.
Xtreme Gap
Working out in the morning, exploring lush green rice paddies and chilling by the amazing beaches of Bali in the afternoon. Eat Sleep Workout Repeat. Getting fit and healthy in a tropical paradise with Xtreme Gap Year is the perfect remedy for everything bad modern life can throw at you!
What Is Xtreme Gap Travel Style?
Travel companies are getting bland and corporate. Don´t be a sheep... Travel with a purpose.
200 Awesome Trips
Travel could and should be done better.
To travel with Xtreme is to explore what you are capable of, as well as experiencing incredible destinations with amazing people.
We push you to do exceptional things when you travel with us. The experience can be life changing.
A journey with us will be much of a self discovery as an awesome adventure.
We build test and improve many of our own trips, and we stand by how good our adventures really are.
What Can You Do
With multiple trips, spanning 6 continents. There is something for everyone.
Destinations
Destinations 40+ Mind blowing destinations. Do some, or do them all! The worlds your oyster!
Check out your next destination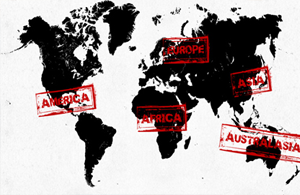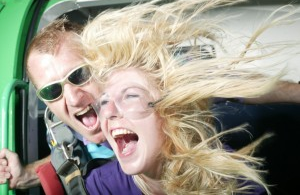 We don ´t just sell trips. These are hand crafted mindblowing experiences.
Gap Year Travel with us is all about adrenaline travel, personal development through really exciting gap year travel experiences, work and travel programmes and awesome travel ideas. We believe that the more fun and excitement you have on a trip the more you will get out of it personally. Were not just talking about great travel memories, but a genuine sense of achievement. The I can't believe I did that factor.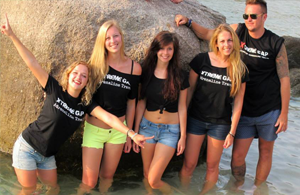 1 Week or 1 Year?
At Xtreme Gap Year we have trips lasting one week to one year, there are plenty of ideas gap year programs if you want to spend a couple of months doing something constructive and fun, things that really make the most out of your time out. Perhaps you are on a career break and don't have the luxury of so much time travel, don't worry we have plenty of exciting holidays and mini breaks that will return you feeling invigorated and like you had a a proper adventure. A big longer? Go for a month to three months or even trips lasting over a year.
Travel Made Easy
We make it easy for people to enjoy the most exciting adventures on the planet. You will come home with broadened horizons and a new confidence in what they are capable of. Our trips you just can not do at home in every way.
Online Travel Company – Cheaper Trips BUT More Included
As we are predominantly an online company we are able to keep our overheads low we can pass on cost savings to you, or include way more on our trips. Many of these  are exclusive to Xtreme Gap Year.
So if you are 18 or 38, from one week to one year, whether you want to find a new skill, develop a passion or just make friends and have adventures while travelling, Xtreme Gap Year has something for you!
Put us to the test and ask us to build you the most amazing custom made gap year program!
Getting you ready to go travelling!
At  Xtreme Gap Year we are passionate about your trip. We know full well how incredible the adventures can be. After all we have all travelled ourselves. To help you get the most out of your travels we support you with your very own expert travel advisor. Our experience can make all the difference in helping you plan your perfect trip.
We can suggested over 200 travel programmes in destinations all over the world. Just tell us what you want to get your of travelling and we can match up the perfect trip for you. We can also help give you access to great value flights and  travel insurance too!
Don´t put off seeing the world. You can start your adventure today.
You can book an Xtreme Gap Year trip and pay in installments, with low deposits nothing need hold you back.
Who Travels With Xtreme Gap?
Whether you are 18 or in your 30s, Xtreme Gap Year has something for you.
Xtreme Tv

Some of the above videos will give you a feel for some of our more popular trips, but don't forget we have plenty of gap year programs, adventure breaks and ideas to learn and develop abroad. If you're not sure what you want to do, try starting with our brochure, as this is loaded with ideas for cool things to do abroad.